About Yuasa
If high power is top priority in a replacement battery, look to Yuasa's High Performance Maintenance Free batteries.
Yuasa means more power, less maintenance and longer life.
Yuasa's High Performance Maintenance Free batteries are your best choice for motorcycles, utility vehicles, scooters, ATVs, riding mowers, personal watercraft and snowmobiles.
All of the features of a Standard Maintenance Free, PLUS Increased Power – Up to 30% more cranking amps thanks to a radical grid design and additional places.
Maintenance Free VRLA (Valve Regulated Lead Acid) means a battery that's perfect for people who have better things to do than battery maintenance! Yuasa's permanently sealed VRLA battery never needs refilling; however, it still needs periodic charging. Ideal for motorcycles, scooters, ATVs, riding mowers and personal watercraft.
Welcome to our Yuasa product section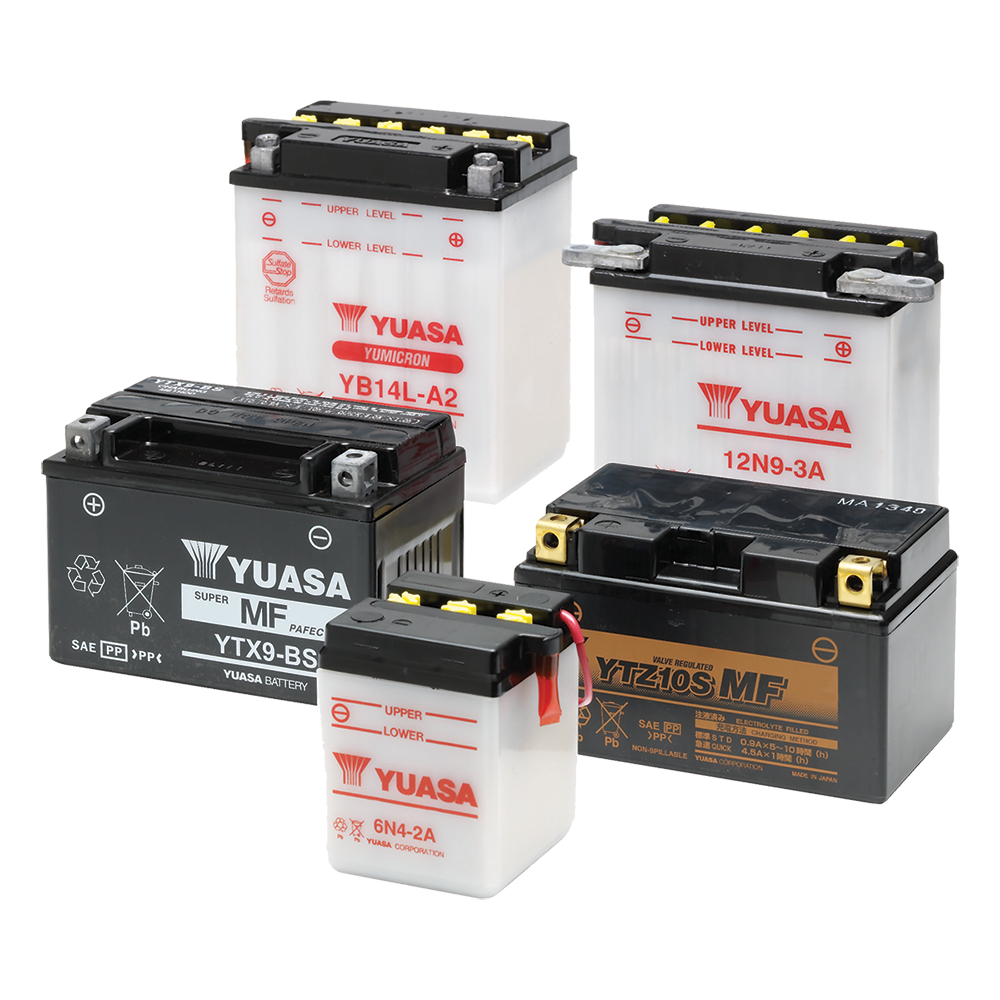 Spill-proof design means virtually no possibility of leaks.
Advanced lead-calcium technology pumps up starting power.
Sulphation retardant dramatically reduces battery-killing plate sulphation.
Long lasting which means Yuasa's High Performance Mainteinance Free batteries will last longer than conventional batteries.
Exceptional resistance to vibration makes Yuasa the most reliable battery on the market today.
And, VRLA batteries hold voltage longer and need less charging in standby or storage mode.
If you can't find what you're looking for, please feel free to contact us at your convenience.
Our friendly advisors are always happy to help.
Call 03300 412 187 and speak to one of our friendly advisors today.
Lines Open: 9:30am - 5:00pm Mon/Fri.