About Victron
With over 40 years of experience, Victron Energy enjoys an unrivalled reputation for technical innovation, reliability and quality. Victron is a world leader in the supply of self-supporting electrical power. Their products have been designed to meet the most demanding situations faced by a diversity of craft, recreational and commercial alike.
Victronís ability to meet the demand for customized off-grid systems is unprecedented. Their product range includes sine wave inverters and inverter/chargers, battery chargers, DC/DC converters, transfer switches, gel and AGM batteries, alternators, battery monitors, solar charge regulators, solar panels, complete network solutions and many other innovative solutions.
Welcome to our Victron Energy product section....ENERGY.ANYTIME.ANYWHERE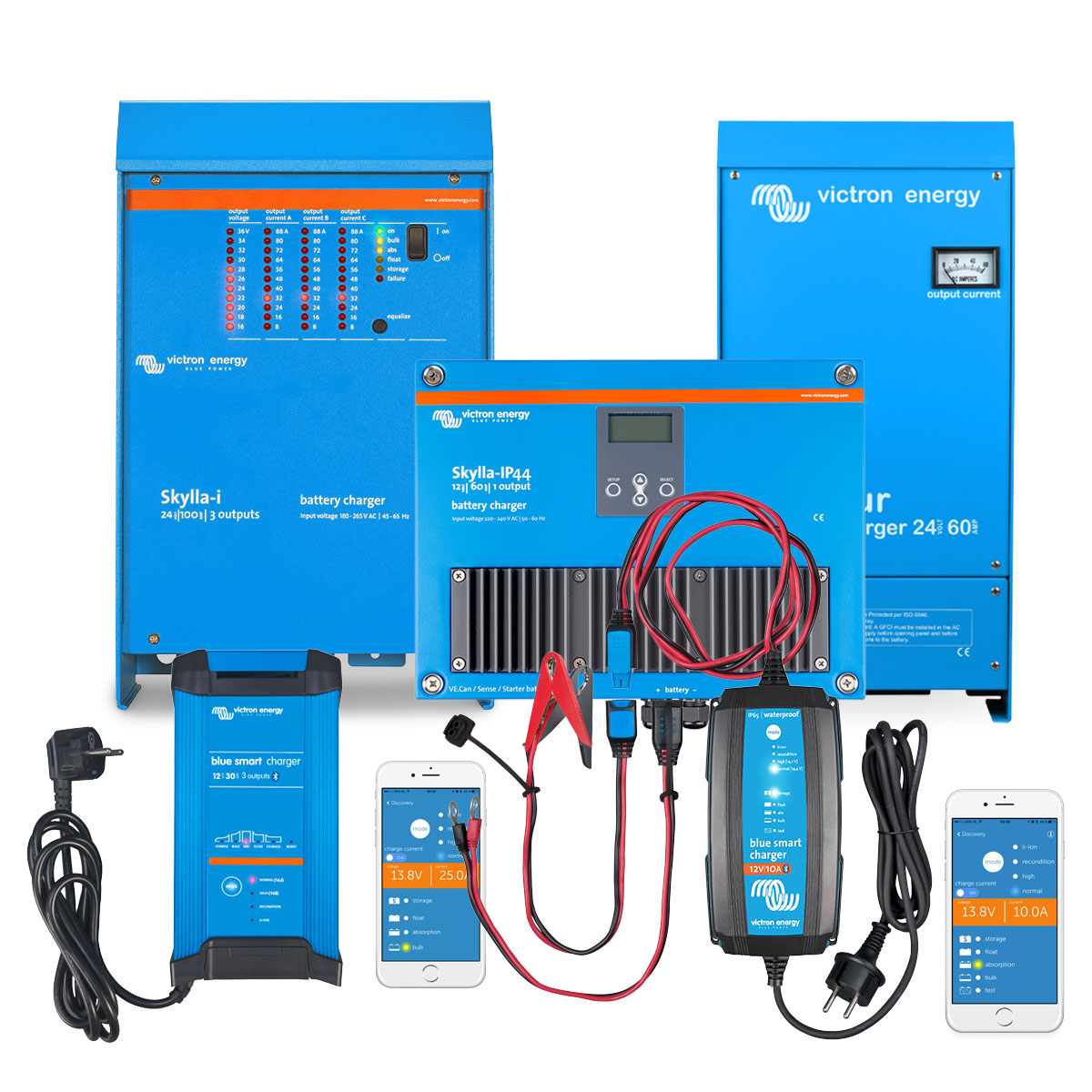 Chargers
Inverters
Controllers
Batteries
DC Converters
Transformers
If you can't find what you're looking for, please feel free to contact us at your convenience.
Call 03300 412 187 and speak to one of our friendly advisors today.
Lines Open: 9:30am - 5:00pm Mon/Fri.