Premium next generation battery technology.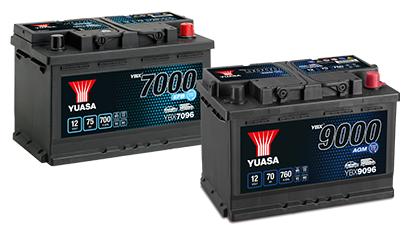 Yuasa's next generation of YBX9000 and YBX7000 series batteries are specially designed to satisfy the fuel saving and environmental benefits of vehicles fitted with emission reduction systems such as Start - Stop.
The range incorporates innovative design features and advanced raw materials to deliver superior cycling performance, high charge acceptance for rapid recharge in between engine off modes and the extra power to run on-board electrics whilst the engine is switched off.
Start first time, every time with Yuasa YBX®.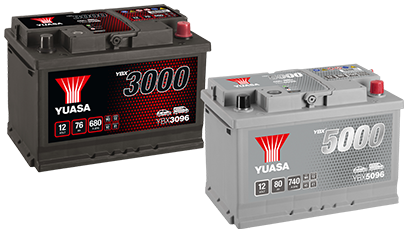 Yuasa's YBX5000 and YBX3000 series of Conventional batteries feature specialist internal components, unique design features and industry leading technologies to combat the causes of battery failure and deliver reliability, long life and superior performance.
They provide dependable starting power, exceptional corrosion resistance and the performance to handle the demands of today's modern vehicles.
Welcome to our Yuasa Automotive Battery Section
If you can't find what you're looking for, please feel free to contact us at your convenience.
Our friendly advisors are always happy to help.
Call 03300 412 187 and speak to one of our friendly advisors today.
Lines Open: 9:30am - 5:00pm Mon/Fri.