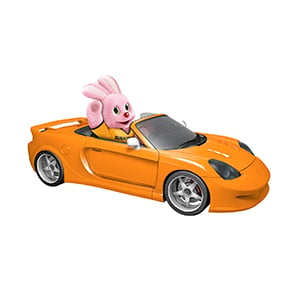 At a Glance
Battery for cars with fewer electronic components
Reliable starting power
Safety and leak protection due to a four-chamber flat lid with integrated flame arrester
Modern calcium technology-zero maintenance
Product classification with UK number and EN/SAE cold rank power
Optimum price-performance ratio
The Duracell Starter 019 / DS95 car battery, built to the most modern standards, offers an optimal combination of price and performance and is the obvious choice for customers who demand an excellent product for a super price.
In this respect, Duracell Starter is the ideal solution – Reliable power for every engine start, completely maintenance free by means of modern full calcium technology, and the highest safety standards.
The 4-chamber leak protection feature ensures no acid leakage of acid if the battery is exposed to vibration, maximum safety once installed via the central venting system and an integral flame arrestor to protect against external ignition.
Clear product part numbering, including EN/SAE Cold cranking values and UK part numbering.

Long Life, Power, innovation
The new force on Europe's streets. Duracell – this name stands for ultimate durability and life, maximum power in extreme situations and continuous further product development. Modern vehicles now make massive demands on starter batteries.
Duracell Batteries are constructed, to deliver maximum performance and reliable starting every single day, and in all conditions.
The product range from the Starter – the entry into the Duracell brand, and continue through the Advanced, the AGM and EFB types for start stop applications, up to the ultimate hard working 'Professional for trucks, buses and agricultural vehicles.