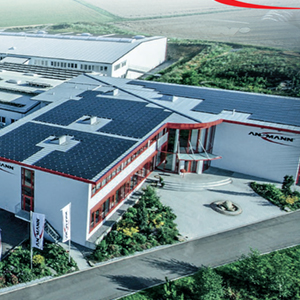 At a Glance
Automatic REFRESH mode for discharged batteries
Clear LED display for intuitive operation
3 Step charging status indicator
Reverse polarity protection
Short circuit and overcharge protection
Integrated cable storage facility
Input Voltage: 230V AC 50Hz
Output Voltages: 6V @ 1A, 12V @ 1A/5A/10A, 24V @ 1A/5A
Battery Capacity: 4.5 - 240Ah
The Ansmann ALCT 6-24/10 is a fully automatic charger suitable for maintenance-free lead acid and lead gel batteries of output voltage 6, 12 or 24 V. After connecting the pole terminals the device automatically detects the output voltage of the connected lead acid battery and gives a corresponding LED indication on the display. If the battery is completely discharged, the charger automatically switches to REFRESH mode and charges the battery by pulse charging until a sufficient voltage has been reached and the normal charging process can be started.
Depending on the voltage a charging current of 1, 5 or 10 amps can be chosen, so car batteries can be charged very quickly and smaller motorcycle batteries can be charged safely. Without a manual adjustment the ALCT 6-24/10 will charge with the default charging current of 1 amp. At low temperatures below 5°C a COLD TEMPERATURE mode (optional) ensures that the lead acid battery will be fully charged to 100% despite the weather conditions. A clear display provides reliable information about the different settings as well as the current charge state of the battery (35-70-100%). In case of a defective battery the "FAULT" LED is lit and charging stops.
The charging process is optimized according to special charging technology developed in house. Once the battery is fully charged the charger automatically switches over to trickle charge, to ensure the battery is not overcharged. Motorcycle, motor boat and lawn mower batteries can be left connected for an extended period (e.g. during winter time) to ensure that they are always ready for use whenever they are needed. Designed for continuous battery power supply the ALCT 6-24/10 can be left connected to the battery without interruption and keeps the battery fully charged, even if the battery is loaded/discharged at the same time. This means that the battery is always available at full capacity.
If the battery will still not start the vehicle, the ALCT 6-24/10 has built-in automatic starting aid support. When connected to the mains supply and the battery, the charger detects an attempt to start the engine and automatically provides the highest current available. For maximum safety the lead acid charger is equipped with electronic protection against short-circuit and reverse polarity. Thanks to its numerous features the ALCT 6-24/10 ensures safe, gentle and consistent charging providing optimum performance and long battery life.

Manufacturers of rechargeable batteries, battery chargers, torches and power supplies.
ANSMANN ENERGY was founded by Edgar Ansmann in 1991. Ansmann have been focusing on the development, production and distribution of leading-edge batteries, battery charging and power supply technology. Mobile energy products such as rechargeable batteries, primary cells and battery packs, as well as mobile light products such as rechargeable spotlights and high- end torches complete there product range.