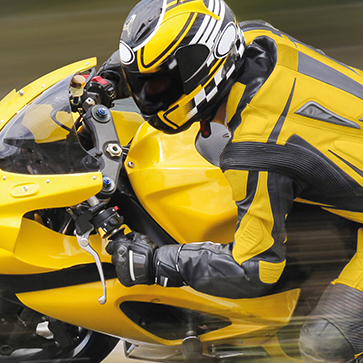 At a Glance
Specifically designed to protect against seepage and corrosion
Made to withstand vibration
Patented separators providing high cranking power
Through-partition construction delivers maximum power while the unique sealed posts resist corrosion for a longer battery life
Supplied charged and ready to go
This Yuasa 12N5.5A-3B 12v Motorbike & Motorcycle Battery is engineered to protect against corrosion, withstand vibration and deliver high cranking power.
The industry standard for motorcycles and riding mowers, this Conventional Battery is anything but conventional. This workhorse is for applications requiring operation on uneven surfaces and vibrating environments - even when the weather's dealing its worst. It's the rugged, reliable and dependable battery that you are looking for!
This battery will need to be filled with the acid pack included and then charged on a suitable motorcycle battery charger before it can be fitted to the vehicle.
PLEASE CHECK THAT YOU HAVE THE CORRECT BATTERY BEFORE STARTING THE FILLING INSTRUCTIONS, WE CANNOT RETURN / EXCHANGE IF YOU HAVE THE INCORRECT BATTERY AND HAVE STARTED THE FILLING PROCESS.

Yuasa are one of the world's largest manufacturers and suppliers of valve regulated lead-acid batteries with global manufacturing plants and an extensive marketing and distribution network throughout the UK and Europe.
Considerable investment in European manufacturing facilities, the establishment of a European network of 6 wholly owned companies, and the constant search by Yuasa to provide even more reliable power from smaller batteries, has resulted in the company's current position and proud claim to be No.1 in Europe!
The Yuasa battery range provides what is possibly the widest choice of types from a single source to meet most known applications from uninterruptible power source UPS and back up power, to security and alarm systems batteries and emergency lighting batteries.
If you are looking for a power source for Security and Alarm Systems; CCTV's; UPS Systems; Emergency Energy Lighting Systems; OEM electrical equipment;
Electronic applications or any area where there is a need for a reliable long-life power source.